Professional Roofer for Your Commercial Projects
At Greenco Roofing & Construction Services, we understand the unique roofing needs of commercial properties. As the leading provider of commercial roofing solutions in Dallas Fort Worth Metroplex, and the surrounding areas, we are dedicated to delivering exceptional craftsmanship, durability, and cost-effectiveness to protect your investment.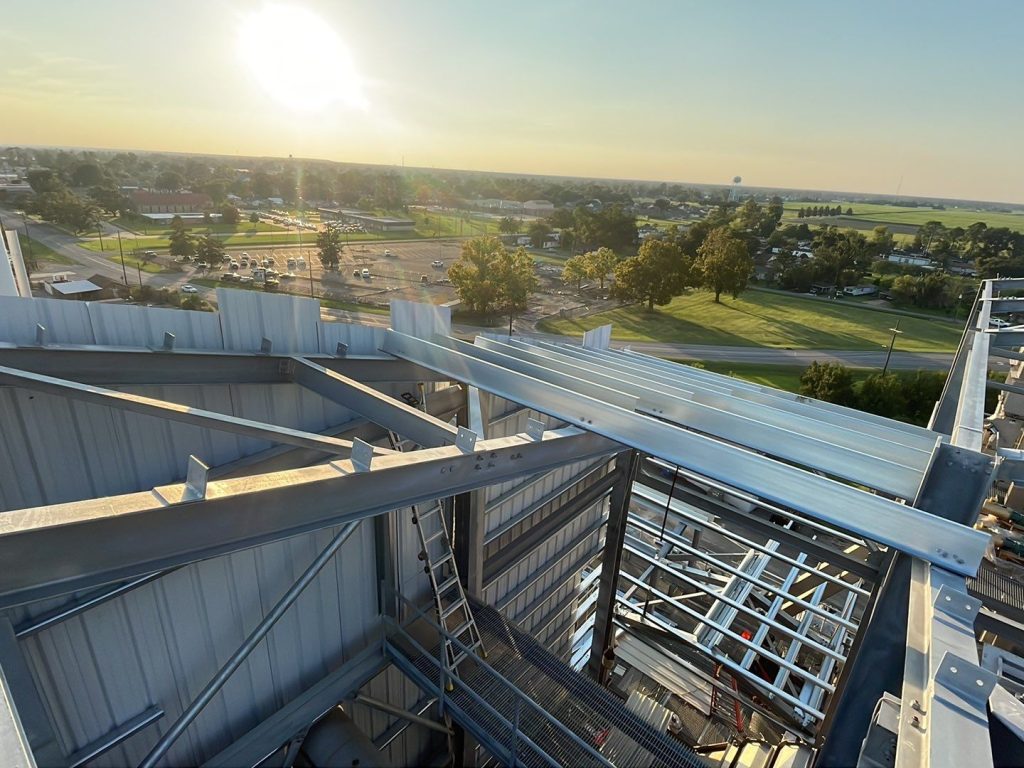 New Commercial Roof Installations
Whether you're constructing a new commercial building or replacing an aging roof, our experienced team is equipped to handle your commercial roofing project with precision and efficiency. We work closely with architects, contractors, and property owners to ensure that the roof installation meets your specific requirements. Our wide range of roofing materials, including single-ply membranes, modified bitumen, and metal roofing, provide excellent durability and longevity.
Roof Replacements and Upgrades
If your existing commercial roof has reached the end of its lifespan or requires significant repairs, our skilled professionals can assist you with seamless roof replacements. We carefully evaluate your roof's condition and provide recommendations tailored to your budget and performance needs. With our expertise, you can trust us to deliver a high-quality replacement roof that enhances energy efficiency and protects your business for years to come.
Roof Repairs and Maintenance
Timely repairs and regular maintenance are essential to prolonging the life of your commercial roof. Our team of experts is well-versed in diagnosing and addressing a wide range of roofing issues, including leaks, punctures, and membrane damage. We utilize the latest techniques and industry best practices to efficiently restore the integrity of your roof. Additionally, our preventive maintenance programs are designed to identify potential problems early on and save you from costly repairs down the line.
Green Roofing Solutions
As advocates for sustainable practices, we offer green roofing solutions that minimize environmental impact while maximizing energy efficiency. Our team can help you explore options such as cool roofs, solar panel integration, and vegetative roofing systems. Not only do these solutions contribute to a greener future, but they can also provide cost savings and enhance the overall value of your commercial property.
Trust Greenco Roofing & Construction Services for Your Commercial Needs
When it comes to commercial roofing, Greenco is your reliable partner. With our commitment to quality, attention to detail, and comprehensive range of services, we ensure that your commercial property is protected by a durable and long-lasting roof.
Contact Us
To discuss your commercial roofing needs or schedule a consultation, please contact us at (469) 409-2962 or email us at contact@greencoservices.com. Our knowledgeable team is ready to assist you and provide expert guidance for your project.
For the latest updates and project highlights, visit our Facebook page:
Visit our Facebook page: https://www.facebook.com/profile.php?id=100084628924408
Choose Greenco Roofing & Construction Services for expertise that delivers exceptional results. Trust us to safeguard your business and provide roofing solutions that stand the test of time.
Our Services