Installation, Roof Repair, and Maintenance for Your Home with Our Exceptional Roofing Solutions
At Greenco Roofing & Construction Services, we understand the significance of a reliable and aesthetically pleasing roof for your home. As your trusted residential roofing experts in DFW and the surrounding areas, we are committed to delivering superior craftsmanship and top-notch customer service that exceeds your expectations.
Roof Installations and Replacements
Whether you're building a new home or it's time for a roof replacement, our skilled team has the expertise to handle your residential roofing project with precision and care. We work closely with you to understand your specific needs and recommend the best roofing materials and styles that complement your home's architecture. From traditional asphalt shingles to modern metal roofs, we offer a wide range of options to suit your preferences and budget.
Roof Repair and Maintenance
Even the most durable roofs may require occasional repairs or routine maintenance to ensure their longevity. Our residential roofing services include comprehensive roof inspections to identify any issues and provide timely repairs. From fixing leaks and damaged shingles to addressing ventilation problems, our experienced technicians will restore the integrity of your roof efficiently and effectively. Additionally, we offer preventive maintenance plans to keep your roof in optimal condition, saving you time and money in the long run.
Skylight Installation and Repair
Introducing natural light into your home can transform the ambiance of your living spaces. Our residential roofing services extend to skylight installation, allowing you to brighten your home with natural sunlight while maintaining energy efficiency. We also provide skylight repair and replacement services to ensure that your existing skylights are functioning properly and free from leaks or damage.
INSURANCE CLAIM ASSISTANCE?
We Are Here To Help
Consult with one of our knowledgeable, helpful, and professional roofers before filing a claim.
Storm claim experts
Experienced with all insurance
companies
Roof assessment
Over-all inspection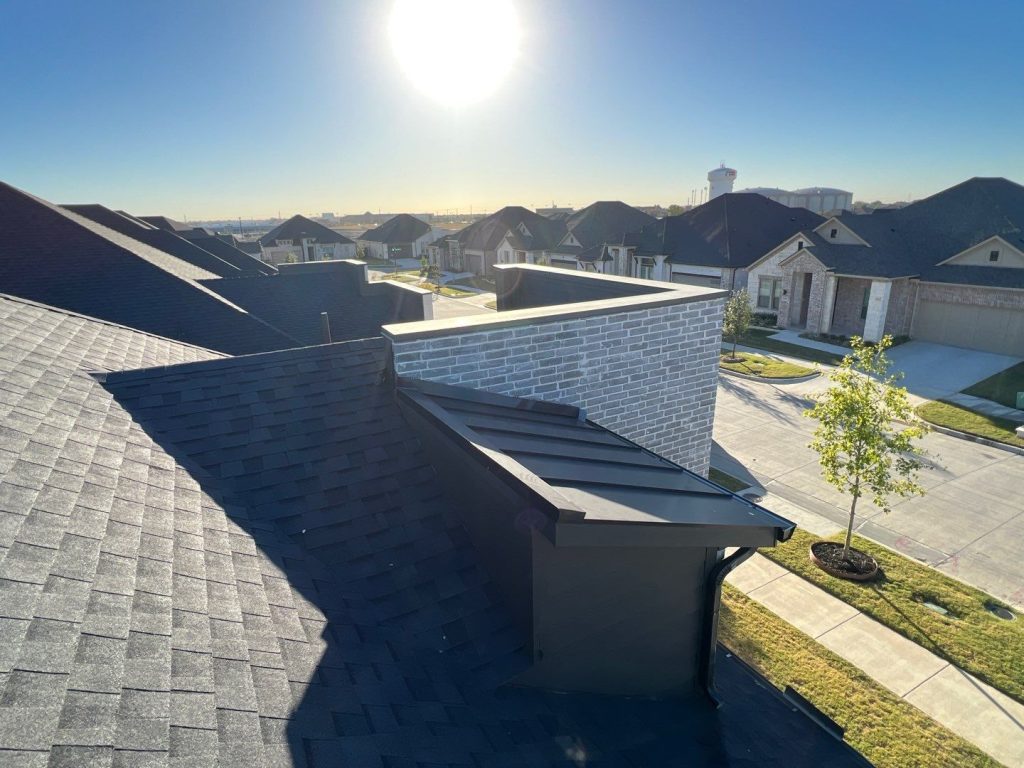 We Offer
Free inspections
Re-roofing (shingles, sheathing, decking, etc)
Gutters and siding
Skylight installations
Roofing Systems
Ventilation
Outdoor shed, un-attached garage, sheds, playhouses, etc
Enhance Your Home with Greenco Construction Services
When it comes to residential roofing, Greenco Roofing & Construction Services is the name you can trust. With our dedication to quality, attention to detail, and commitment to customer satisfaction, we take pride in protecting your home with exceptional roofing solutions.
Contact Us
To discuss your residential roofing needs or schedule a FREE CONSULTANT, please contact us at (469) 409-2962 or email us at contact@greencoservices.com. Our friendly and knowledgeable team is ready to assist you in finding the perfect roof repair or replacement solution for your home.
For more information and updates, be sure to visit our Facebook page:
Choose Greenco for residential roofing expertise that stands the test of time. Trust us to safeguard your home and enhance its beauty with quality craftsmanship.
Our Services